voice amplifier with output power 16-20 Watt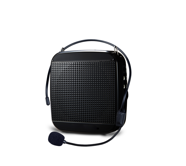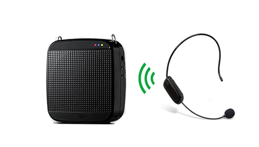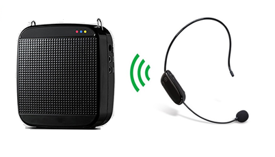 Voice amplifier with multiple features and a built-in wireless headset. Good sound adjustment options, AUX audio input, and covers a large area up to 1000 m2.
Comes with a wireless headset. Frequency - 2.4 GHz.

Operating battery time: 6-10 hours
Recharging time: 2-3 hours
Range: Approximately 1000 kvadratmeter square meters (open surface)
Maximum output power: 18W
Weight: 218 gram
Measures: 98mm X 88mm X 43mm
Wireless Headset, range
from the unit: about 15 meters, depending on the surface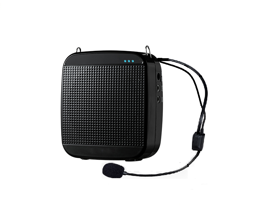 Voice amplifier with multiple features . Good sound adjustment options, AUX audio input, and covers a large area up to 1000 m2.


Operating battery time: 6-10 hours
Recharging time: 3-4 hours
Range: Approximately 1000-2000 kvadratmeter square meters (open surface)
Maximum output power: 18W
Weight: 218 gram
Measures: 98mm X 88mm X 43mm
A voice amplifier that is easy to use, flexible and multi-functional.
A good sound with a strong sound effect, from 15 watts up to 25 watts.
In the package are 2 microphones, both a wireless headset and standard hand microphone.
It has a clip on the back the unit. The clip, which also possible to turn in different ways.
The wireless headset has several different adjustments for best fit.
The product has several additional features for better sound and play back sound.
Also comes with FM radio and voice recording.
Comes with a wireless headset. Frequency - 2.4 GHz.

Operating battery time: up to 10 hours
Recharging time: 3-4 hours
Range: Approximately 1000 kvadratmeter square meters (open surface)
Maximum output power: 15W, up to 25 Watt
Weight: 215 gram
Measures: 96mm X 116mm X 32mm