We offer guide package according to your wishes.

The Guide packages includes everything needed; transmitters, receivers, microphones, earphones and charging / storage case.

If you wish other options, please contact us by
tel.nr 072-571 05 01 and / or through email info@strongvoice.se

We deliver Guide system all over Europe and to various bransches as Museum, Travel Agencies, Professional guides, Factories and many other.

STRONGVOICE Two-Way Communication, which means that now guide/instructors and listener/receiver now can communicate with each other!

The system consists of an audio transmitter and an optional amount of receivers. When the listener presses the button on the receiver, he/she can speak directly to the transmitter and all the other receivers will also hear him. This allow a whole group to interact with each other.
A very convenient system for interaction!

STRONGVOICE Two-Way Communication
Unlimited numbers of users when in use.
Working distance of 250 meters.
Wider bandwidth which provides better and clearer sound.
Hich Tech Lithium batteries with high capacity.
If you wish other options, please contact us by

tel.nr +46 72 571 05 01
mail info@strongvoice.se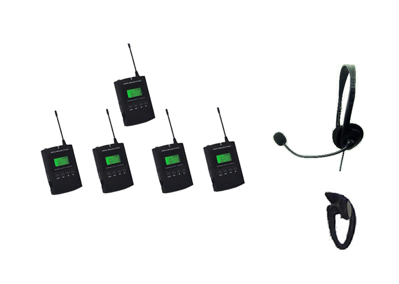 Guide System 20 receivers
1 transmitters
1 headset/earphones with microphones

20 receivers
20 headset/earphones with microphones
1 charging / storage case

Price 19 975 SEK excl. VAT 25% and postage
Guide System 30 receivers
1 transmitters
1 headset/earphones with microphones

20 receivers
20 headset/earphones with microphones
1 charging / storage case

Price 29 975 SEK excl. VAT 25% and postage
Guide System 40 receivers
1 transmitters
1 headset/earphones with microphones

20 receivers
20 headset/earphones with microphones
1 charging / storage case

Price 38 975 SEK excl. VAT 25% and postage